Our partners
The Skip Hire Network project is made up of many partnerships with skip hire dealerships across the UK. We come in all shapes and sizes, but we've all got one thing in common:
we believe in making it easy as possible for people across the UK to get their hands on decent, local services that support charity.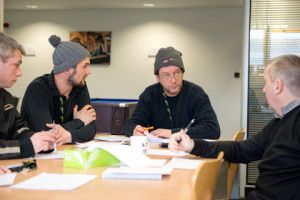 Working together, we aim to make it as easy as possible to hire a skip and remove that unwanted rubbish – from getting a decent quote to your skip arriving on a date that's convenient for you. It's never been so simple to hire a skip – and now you can help the environment and support a charity in the process. Removing your rubbish, bulky waste or unwanted materials with Skip Hire Network is the most ethical, clean and affordable way possible. We reuse and recycle as much of your scrap, rubbish, bulky waste, domestic waste or building waste as possible (and trust us, we're good at it!), and we create employment opportunities across the UK by out-sourcing our work to reputable skip hire companies.
More and more people in the UK are making a socially and environmentally aware choice when it comes to getting rid of their unwanted items. If our customers are willing to do the environmentally and socially responsible thing by hiring a skip with us, then we're determined to make it as easy for them as possible to get a quick, efficient service for the best price possible.
Skip Hire Network is delivered by Recycling Lives, a Queen's Award-winning recycler and social welfare charity. The friendly folks at Recycling Lives – led by entrepreneur Steve Jackson OBE – are not only leaders in skip hire, waste removals and recycling, they're also pretty good at developing award winning online service solutions too, (even if we do say so ourselves)! Our business is caring – for the environment, for communities and for people, and we have the passion, skills and experience needed to offer a sustainable and socially responsible service.
So, if you're a company that shares our ethics and wants to work with us – why not contact us now to discuss how you can help your community.