Commercial Waste Management
We don't need to tell you, waste management for businesses is not only a minefield area full of potential hidden expenses and difficult legislation, but it's also potentially a very expensive process. Our industry leading Waste Management services not only help you to comply with all legislation, but also help you tick some other much more impactful and recognisable boxes, such as CSR and Environmental impact; all while keeping your expense to an absolute minimum.
Putting the responsibility of your commercial waste management into the hands of a professional, well-established provider such as Skip Hire Network makes sense. Here's why:
Benefit from years of experience, and expertise, in Waste Management and Compliance for commercial entities.
There's no need to hire your own team, or give existing staff extra duties, just sit back and let us handle things.
We are backed by H.R.H Elizabeth II's Sustainable Development Award Winning Recyclers, Recycling Lives.
We have a network of over 100 providers across the UK, ensuring the cheapest, yet most efficient service possible.
We are the trusted waste management provider for some of the UK's leading brands.
"If you're looking for a waste management company with a difference, be sure to speak to Skip Hire Network. Great service from start to finish, and they don't SKIP any corners!"
Skip Hire Network has been the choice of thousands of people and hundreds of businesses that have never looked back. There's a reason for this, and it's built with Trust. We take commercial waste management and business waste management very seriously - ensuring that you always get the best service, without having to pay a premium.
Business and Commercial Waste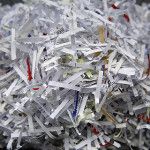 If you're a business…
And your company produces commercial waste of any type, by law you have a legal "Duty of Care" to dispose of it safely and environmentally to government standards.
To do this your waste, rubbish, electrical goods or confidential documentation must be removed by a registered waste carrier and disposed of at an official recycling centre.
How we can help
Skip Hire Network is a fully insured and licenced waste carrier, with hundreds of collection partners throughout the UK, making it possible to deliver and collect anywhere. We are part of the community dot com scheme, and because of this, have access to registered recycling centres across the UK.
Our service is comprehensive in that we also collect renovation/construction debris, metals, soil, furniture, wood and all WEEE related produce, big or small.
We provide a 'Waste Transfer Note' on collection for your records and as a legal proof of disposal.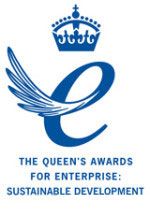 How this protects your business
When we collect your waste, we firstly provide you with your Waste Transfer Note, then take all materials straight to a registered recycling centre near you. Because we have access to these recycling centres, it means you are fully protected from waste disposal regulations.
How do we book a collection?
To set up a collection either give our wonderful team a call or if you need a skip click here to get a quote. It's as simple as can be.
Who do you collect for?
Our commercial clients are large and small businesses of all sorts, and as a social business, we aim to not only give something back, but aid in the progression of all UK business.
Where does your profit go?
We are proud to say that our commercial activities support charitable causes, including the Recycling Lives social welfare charity.
The Recycling Lives social welfare charity offers assistance to a wide range of people including ex-armed forces personnel, ex-offenders, people with disabilities, people facing unemployment and those dealing with homelessness.
In addition to offering short-term support and providing safe accommodation, Recycling Lives works with each Resident to create a Personal Development Plan and tailor the help to suit their individual needs.
Our six stage holistic process enables Residents to access the help they need in order to rebuild their lives and return to independent living. Residents who wish to gain academic qualifications can do so via our Social Enterprise Education whilst those who want to pursue vocational qualifications can take advantage of our in-house training department.