Why Does Skip Hire Network Use A Waste Transfer Station?
23rd Jun, 2017
Proper waste disposal is a cornerstone of our business here at Skip Hire Network, and we take it very seriously. Not only do we take care to fulfil our minimum legal obligations, but also go the extra mile to make sure waste is disposed of responsibly. Skip hire businesses do this through the use of waste transfer stations. We've actually got our very own purpose-built one in Red Scar Business Park in Preston, so we're able to absolutely guarantee responsible waste disposal.
What Is A Waste Transfer Station?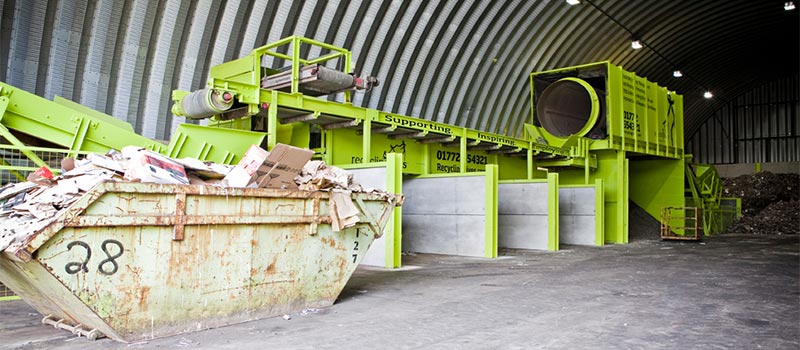 One key thing to establish straight off – we're not talking about tip, or landfill facility. It's all in the name! A waste transfer station is where various waste and recyclables go to get sorted out into different categories, so that they can then be redirected to recycling centres, waste processors or landfill – whichever's most appropriate. It's a key resource in separating the stuff that can be reused from the stuff to be thrown away, which makes it central to all of our environmental efforts here at Skip Hire Network.
How it works is this. Once you hire a skip and fill it, we pick it up and take it to our waste transfer station. Incoming waste in skips is continuously deposited by trucks, where it's put through a trommel – or rotary screen – which is the first step in separating all the rubbish. It consists of a series of screens with different size holes in them; the waste that's small enough falls through these holes ready for further processing, while the bigger waste pieces are funnelled elsewhere. Then, our skilled staff filter out selected materials by hand as it moves past them on a conveyor belt. From there, everything that remains is divided and categorised, then packaged up for transportation (also by truck) to its final destination. Since we have our own recycling centre onsite, most of what we send elsewhere is for waste processors or landfill, rather than reusable waste.
Why Are Waste Transfer Stations Useful?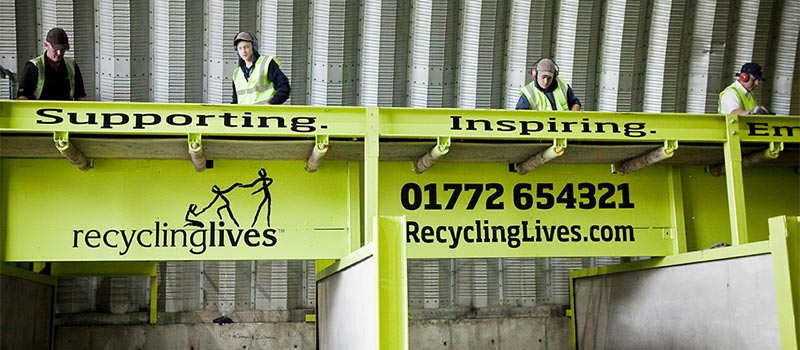 Waste transfer stations act as massive filters, preventing cross-contamination between the material that can be reused and the material that's well beyond saving. We went into more detail about the dangers of cross-contamination in our post on waste disposal in landfills, but to sum it up: if you're going to reuse something, you don't want it to spend too much time close to the proper waste, where it can collect bacteria and all sorts of other nasties that might make it a danger to human health.
Bacteria aside, simply sorting materials out is a crucial part of effective waste management. You don't want bits of broken glass in your compost, for example, and those two things have to be separated somewhere! In this way, waste disposal facilities are efficient and invaluable facilities in giving us back resources that we can use again, maintaining a cycle of sustainability.
They also have specific measures in place to protect their staff in ways that would be far more difficult in the open air of a landfill site. For example, harmful gases are neutralised, and the channelling of waste means that it's much easier for staff to identify and avoid materials that might pose a threat to them.
At Skip Hire Network, it's important to us that we have all the tools, training and resources to manage your waste effectively at all times. It's one of the many reasons that we specially constructed (and now carefully maintain) our own waste transfer station – it's all part of our unwavering commitment to both environmental causes and you, our customers.
You can read more about our environmental initiatives in by clicking on more reasons to choose us. Mind you, maybe you just want to get straight to hiring a skip – in that case, just enter a few quick details on our homepage, and then within moments you'll be looking at an instant online quote!
Don't forget to follow us on Twitter: @SkipHireNetwork